Tubular UV
PARAMETERS
Water treatment capacity: 1 ~ 300 MLD
Amount of tube: 24~496
Deep of water : 0.8m
Description
Cleaning technology for UV
1. Replace to Parallel Central Drive cleaning technology, completely avoid quartz tube crushing damage when cleaning; not to mention the leakage of water/ electricity;
2. Self-adaptive quartz tube flexible cleaning ring technology, avoid stuck ring case or tube breaking accident, and it's much more efficiency with double ring design;
3. The first application of magnetic force (N-S) drive technology, smooth and stable, no risk of secondary pollution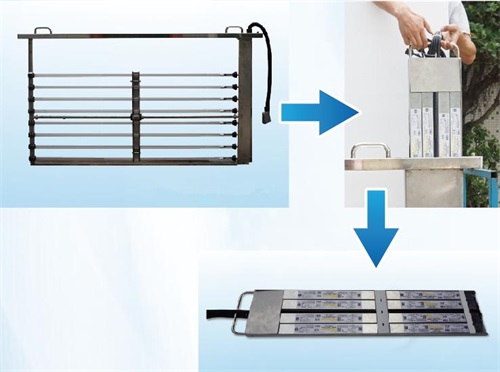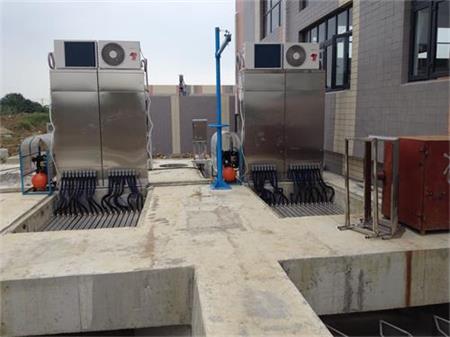 The fifth energy-efficiency UV disinfection system
The latest fifth generation of the water-cooled UV disinfection system, use American ballast with water blocking technology to avoid cooling with air conditioner and its modular design is easy for Installation and maintenance
Key components
First grade UV tube, quality is guaranteed;
Fully closed plastic electronic ballast, moisture proof, water proof and good radiating;
Energy efficiency Water cooling system, working temperature almost same as water temperature, ensure longer service life, on-line debug function;
Connect port of the tube is a quadruple seal design and a unique solidified seal design. No leakage occurs when the water pressure is more than 6kg / cm2. The sealing level is much higher than the IP68 level;
Two-level multi-thickness mechanical cleaning design, avoid tube breakage after long-term shutdown;
According to different requirements, we provide a variety of design with 3 to 12 tubes in each mold, standard design is eight tubes, made of high quality stainless steel with wire and cable sealing in cleaning module, and it will not be exposed to sewage and ultraviolet light with unique solid sealing technology;
Automatic control center, displace on the touch screen, for monitor/ manual control every process such as on / off disinfection equipment, fault inquiries, tube running time, UV lamp working conditions, parameter settings, data exchange between remote control center and the central control room, remote control requires active / passive signal, Industrial Ethernet and BROFIBUS-DP module. Siemens PLC is standard in GEEMBLUE series UV disinfection equipment, and it can be changed according to the will of customers.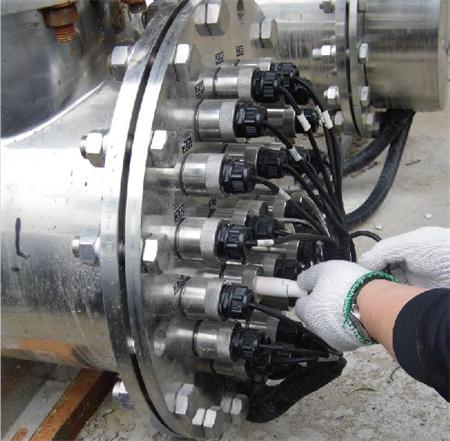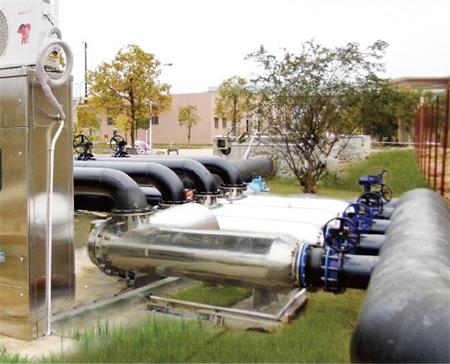 Advantage for tubular series
In order to maintain a safe working environment of the operator, the power will be automatically shut down when the cover is removed when in maintenance;
Maintenance of all the tube and cleaning parts are at the same side of reactor, easy for maintenance;
The durable 316L or 304 stainless steel, suitable for drinking water, sewage, industrial wastewater or a corrosive working environment
System control center, double sealed design, moisture-proof, waterproof, anti-UV, full-time working;
Built-in magnetic drive cleaning structure, no leakage under high pressure or ultra-high pressure;
Two stages mechanical cleaning design, no secondary chemical pollution,
CNC manufacture, beautiful appearance, strong interoperability;